Written by:
Susan Hughes
Published by:
Red Deer Press
As I am working on writing and trying to get published, I am also trying to read as much as possible these days… which is why I decided to read and review
The Four Seasons of Patrick
.
This is a children's book, so not really something that is age appropriate for me, yet I thought that the story of the blending of two families sounded interesting.
Nine year old Patrick has a hard time dealing with the fact that his dad is going to get married again, and he will be receiving a step mom and step sister very soon. He doesn't feel like their house is large enough for everyone and seeks an escape through the building of a tree house.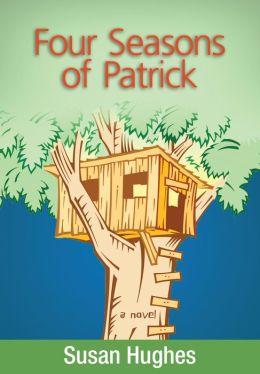 Who the book is for:
This book has been written in a way that would appeal to children aged seven to ten, I would say.
What I liked:
The story is interesting and entertaining.
The story didn't move along too fast.
The characters seemed very real to me.
I live the size and shape of the book.
What I didn't like:
There is one big problem that I have with the book… it mentions that the dad is getting married, and then it goes on to say that his fiancée and her daughter will be moving in before the wedding. As a Christian, I have a problem with this… but I also feel that it is just overall inappropriate for a children's book. There is no reason the couple needed to live together before marriage, so why even mention it. I thought this was a poor example for children, and it really messed up my opinion of the book.
My conclusion:
Overall, I found this book interesting, but also disappointing. Because of the content, I feel that I can't really recommend it to any children.
I give
The Four Seasons of Patrick
2 out of 5 stars.
I received this book free to review from the author. The opinions expressed in this review are my true thoughts and feeling regarding this book. I am disclosing this information in accordance with the Federal Trade Commission's 16 CFR, Part 255.