Written by:
Belinda Tors
Published by:
Outskirts Press
I enjoy reading any works of fiction, so I was happy to pick up
Letting Go
and give it a read.
This is the story of Margery Arturo and her struggle to gain a new life for herself and her daughter after divorcing her abusive husband.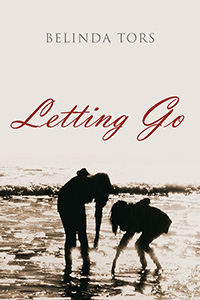 Who the book is for:
Those who enjoy contemporary fiction, particularly women.
What I liked:
There were points in the story where it was interesting and enjoyable to read, but…
What I didn't like:
There seemed to be no point or message, which was different for me, as I typically read Christian fiction - which this wasn't.
There is a bit of swearing which might be problem for some.
I have never read about such an imperfect character - she doesn't want her boyfriend's sons moving in, even though her boyfriend lives with her, etc..
Talks casually about abuse, not really making it the big deal that it really is.
My conclusion:
Overall, I found myself a disappointed with this book.
I give
Letting Go
2 out of 5 stars.
I received this book free to review from the author. The opinions expressed in this review are my true thoughts and feeling regarding this book. I am disclosing this information in accordance with the Federal Trade Commission's 16 CFR, Part 255.