Written by:
Lynette Eason
Published by:
Revell
I enjoy reading suspense books, so I was happy to pick this one up and give it a read.
No One to Trust
is about a woman who finds out her husband has been keeping big secrets from her. Soon, she and her husband - who doesn't even have the name that she thought he had - are on the run. Full of action and chase scenes, this book reminded me of a movie.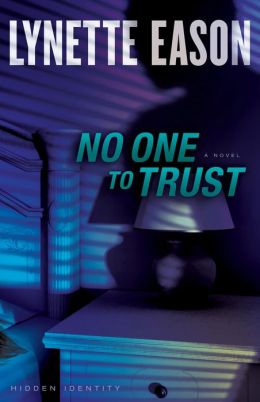 Who the book is for:
Those who enjoy action packed suspense.
What I liked:
Exciting and full of action.
Interesting read - quite different from other books that I have read.
The husband/wife interaction was interesting and gave the book some heart, though…
What I didn't like:
I would have liked to see a little more emotion and heart and story in the book.
My conclusion:
Overall, this was a good read.
I give
No One to Trust
4 out of 5 stars.
I received this book free to review from Revell. The opinions expressed in this review are my true thoughts and feeling regarding this book. I am disclosing this information in accordance with the Federal Trade Commission's 16 CFR, Part 255.