Written by:
Bryan Loritts
Published by:
Moody Publishers
I am very much interested in the Gospel and it's message, so I was happy to pick up
A Cross-Shaped Gospel
and give it a read.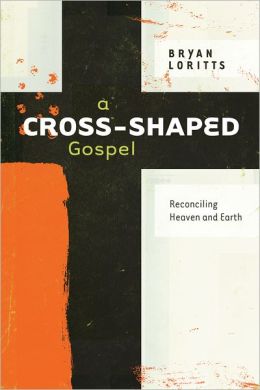 Who the book is for:
Christians. Both adults and teens will benefit from this book.
What I liked:
Kept me pretty interested.
I really loved chapter two and the message there. It's totally what I have been seeing, lately. People accept sin because they think that is the best way to love those around them. But... accepting sin makes the cross lose it's power. Why did Jesus need to die if sin doesn't matter?
What I didn't like:
The chapters were a little long for me.
My conclusion:
Overall, I found this an interesting read.
I give
A Cross-Shaped Gospel
4 out of 5 stars.
I received this book free to review from MPNewsroom. The opinions expressed in this review are my true thoughts and feeling regarding this book. I am disclosing this information in accordance with the Federal Trade Commission's 16 CFR, Part 255.