Written by:
Lindsey O'Connor
Published by:
Revell
This month is Brain Injury Awareness Month, and I was given this book to read and review because of that.
The Long Awakening
tells the story of Lindsey O'Connor and the many days that she spent in a coma following the birth of her youngest child. It also shares about the brain loss that she continues to deal with.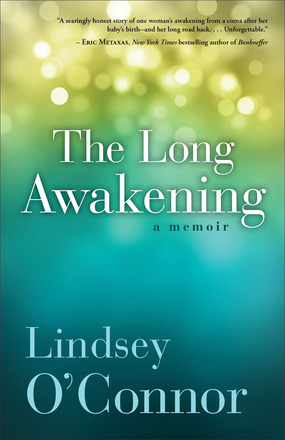 Who the book is for:
Those who enjoy memoirs.
What I liked:
This book is so real, the author shares every moment and detail.
It was interesting to learn more about brain injury and illness.
What I didn't like:
This book was hard to get into in the beginning.
Some of the sentences in the book are just really long and make it hard to read/understand.
My conclusion:
Overall, this was an okay read.
I give
The Long Awakening
4 out of 5 stars.
I received this book free to review from Revell. The opinions expressed in this review are my true thoughts and feeling regarding this book. I am disclosing this information in accordance with the Federal Trade Commission's 16 CFR, Part 255.