Written by: Kathi Lipp
Published by: Revell
I am not a mom, yet I continue to read parenting books. They are partially inspiration for my novel writing, partially to help with my life as an auntie, and they are also just interesting.
I Need Some Help Here!
is an open and honest read, sharing the author's heart and the pain that she has been through in regard to her children.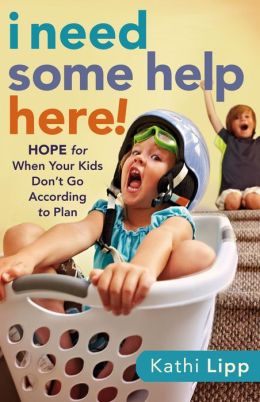 Who the book is for:
Parents, obviously, but also weird people like me.
What I liked:
The author is real and isn't embarrassed to share what she has been through.
Includes lots of scripture references.
What I didn't like:
There was one spot where the author called herself a "bad mom" and sounded proud of it, and that bothered me just a little, even though I do get her point.
My conclusion:
Overall, this was an okay read.
I received this book free to review from Revell. The opinions expressed in this review are my true thoughts and feeling regarding this book. I am disclosing this information in accordance with the Federal Trade Commission's 16 CFR, Part 255.